advertisements

Here's the list of 16 used cars to avoid in your entire life. These cars are voted as the worst used cars according to consumer reports and some other sources from the internet. Some feedback are collected from related forums and blogs. They are written by drivers who actually using the cars. Well, these used cars might not be as bad as described but there are many negative comment about them, it is better to avoid them as used cars except you really tight on budget.
1. Chevrolet Aveo
A used Chevrolet …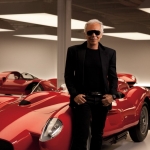 This is part 2 of Ralph Lauren Car Collection, to see part 1, go to 17 Cool Cars from Ralph Lauren Car Collection. In first part of the rare car collection, we have seen 1938 Bugatti 57 SC Atlantic, 1930 Mercedes-Benz SSK "Count Trossi", Ferrari 375 Plus and some other sporadic automobiles. Check out the rest of the car here and you will know why Ralph Lauren is well-known as a top car collector around the world.
11. 1962 Ferrari 250 GTO
Giotto Bizzarrini and Sergio Scaglietti are the designers of the …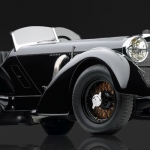 Other than the Ralph Lauren Corporation clothing company, Ralph Lauren is also popular for his rare car collection. Most of the cars in Ralph Lauren Car collection are limited edition and the chances to see them on the street is close to zero. They are the most exquisite cars ever created. They represent speed, style and beauty. Let's check out the 17 coolest cars from Ralph Lauren car collection.
Over the years, we have seen the growth of Chinese car companies. Some top Chinese car brands have entered the road in America. Many legendary car brands and marques were purchased by car companies in China. For example, MG Rover Group were purchased by Nanjing Automobile Group, one of the oldest car manufacturers in China. Correspondingly, we have also seen China car makers are rebuilding a few iconic cars such as the iconic Mini Moke. Other than the look, the mechanicals for the new Mini Moke are all Chery components …
It's not embellish to say that many people don't really know the exact difference between automatic and manual cars. Take an example of the answer we get from a random drive who have been driving an automatic cars with a valid driving license for 3 years, "You don't have to worry much about driving an automatic car. I usually put the gear selector to D and just drive it. For manual cars, it is quite troublesome because you have to deal with the clutch and shift gears all the time." …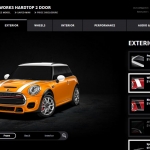 Thanks to the advanced technology we have, you can now design your own custom cars online for free. You can do this as many times as you want because there is no restrictions. It is free all the time and it is free to customize your own car in any way you want from car body to wheel to interior. Few decades ago, you need to put the wheel you want to buy beside your car to see if it is nice. Today, you can do this with just a …
Copyright © 2020 Carsut.com - Understand everything about cars and drive better (
Back to Top
)