What kind of cars billionaires actually drive
advertisements

"I wanna be a billionaire, so fucking bad, buy all of the things I never had" What kind of cars you will choose to drive if you are a billionaire? Many of us may think that billionaires must have a fancy car and that will at least cost more than $100,000 dollars. Well, some of the billionaires who love cars own a few super exotic cars that cost over million dollars while some are surprisingly using cars below $50,000. Let's see what kind of cars some of the top billionaires choose.
Bill Gate's Porsche 959 Coupe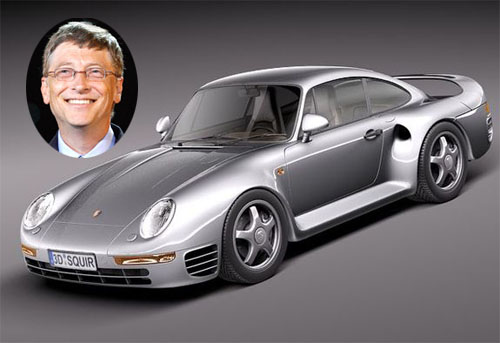 Picture 1 of 13

Normal eye may have just thought that Gate is driving an old sports car from the 80s but people with car-eye know the reason. The Porsche 959 Coupe that Bill Gate owns is one only 337 ever produced by Porsche. The car has got a federal law signed by Bill Clinton to make the car road legal in the U.S. It costs $225,000 USD when new and now it could fetch up to $400,000. Most people drive cars that depreciate every second but the well-known billionaire drives a car that appreciates every year. Is that what makes him consistently ranked the richest man in the world for so many years?
advertisements