What kind of cars billionaires actually drive
advertisements

"I wanna be a billionaire, so fucking bad, buy all of the things I never had" What kind of cars you will choose to drive if you are a billionaire? Many of us may think that billionaires must have a fancy car and that will at least cost more than $100,000 dollars. Well, some of the billionaires who love cars own a few super exotic cars that cost over million dollars while some are surprisingly using cars below $50,000. Let's see what kind of cars some of the top billionaires choose.
Alice Walton's 2006 Ford F-150 King Ranch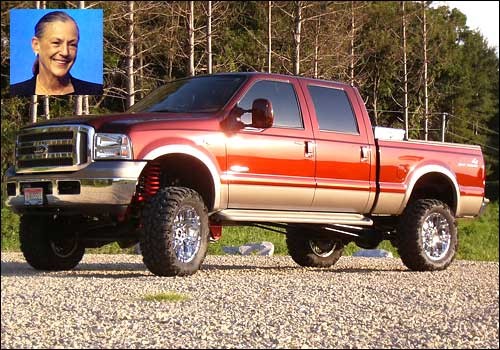 Picture 2 of 13

What? Are you telling me that the heiress to the Wal-Mart fortune, the daughter of Wal-Mart founder Sam Walton and Helen Walton is not driving Bugatti Veyron nor Ferrari 458 Italia but a six-year-old Ford F-150 King Ranch? Yes it is. Indeed, Alice Walton is a humble billionaire.
advertisements