Articles tagged with: Brake Pads
advertisements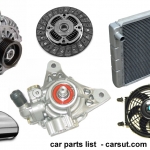 Here's a complete list of car parts and their functions. The list here includes almost everything you can see on a car such as car body, wheels, tires, seats, battery, interior, dashboard, as well as every part under the hood. Each part on a car has name. You should learn the top 10 most important auto parts and components to make things easier when it comes to car maintenance. The list here is sorted from A to Z according to car parts vocabulary word. Let's begin to learn the ABC!
A
accelerator
accessory …
While winter is around the corner, it is vital for everyone car owner to know how to winterize your car. Sometimes, it is tough to drive in winter time because of the road conditions, weather, and unexpected things that will happen during cold months. It is essential to know the basic things you need to check and prepare the best for your car before entering winter. Car parts such as tires, gasoline, brake pads, and all the fluid in your engine system play an important role during the winter. If …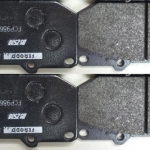 How long do brake pads last? This is a question without a definite answer. This is because the lifespan of brake pads is depending on your car transmission types (automatic transmission or manual transmission), area you are living, and most important, your driving style as well as other factors. Ask yourself the top 5 questions here and you will realize how to make brake pads last longer.
How do you drive
Your driving behavior is the most important factor that determines how long can your brake pads last. Your car brake pads …